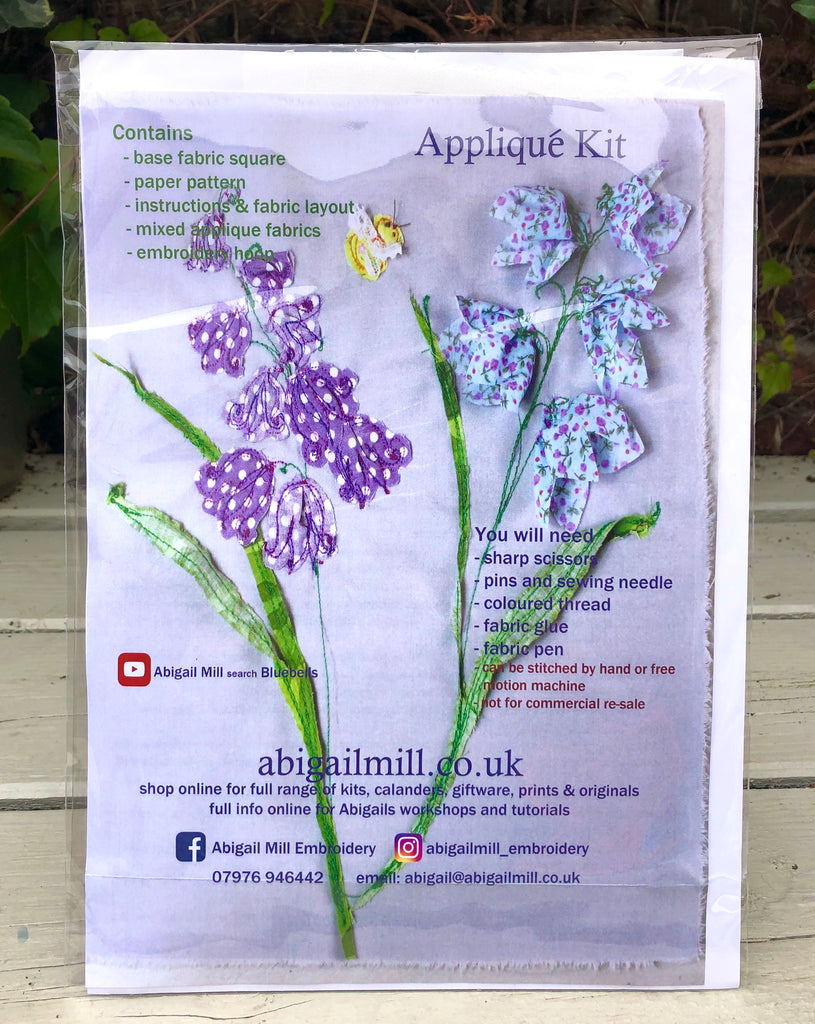 Bluebells Sewing Kit
Finished picture size Approx 28cm x 28cm, 11" x 11" 
This exciting new Bluebells Kit is designed as a more advanced embroidered project, rather than the previously launched Sewing Kits, and is one of a collection of new designs.  
Designed by Abigail, and based on one of her popular images, this kit can sewn by hand or free motion machine. 
The kit includes all of the Appliqué fabrics that you will need, a pattern sheet, and instruction. You will need scissors, cotton threads, pins and possibly fabric/ paper glue. It does NOT include a hoop  
Like all of Abigail's kits, this sewing project can be a starting point. Why not make it your own by embellishing the design with your own bits and pieces and adding a few of your own design ideas too! The finished embroidery can be mounted and framed.
---
Share this Product
---
More from this collection